Remote IT Jobs in Dubai: How to Find and Secure Them
The job market in Dubai looked quite different pre-pandemic where most employers required their workers to assume and fulfill their IT responsibilities from their very own offices. As a matter of fact, almost every employee contract came with a clause stating that they will have to work from their employer's designated location.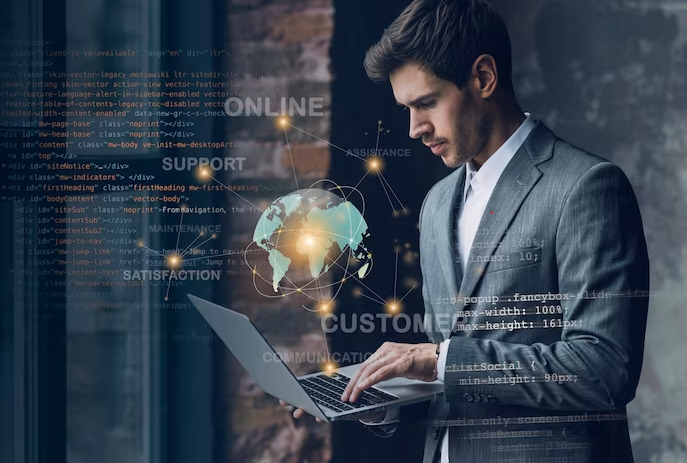 However, after Covid-19, these laws were changed to make room for remote work. The success of this approach has led to many businesses adopting work-from-home or remote work culture. Remote work has given job seekers more flexibility in terms of working hours and has benefited employers by reducing operational costs and management responsibilities.
If you are an IT professional who wants to secure a high-paying remote IT job in Dubai, then this article is for you. Here we will share with you some important websites and discuss some effective tips that can help you discover the latest IT job opportunities in Dubai so stay with us till the end.
Best Places to Find Remote IT Jobs in Dubai
There are a lot of job-hunting websites that not only provide you with countless job postings from a myriad of industries looking for IT professionals but also provide you with job support resources to make the process easier for you.
Here are some of the most popular websites that can help you find suitable remote work opportunities in Dubai and UAE:
Jooble
Jooble offers a wide range of remote work opportunities from leading companies in Dubai. This site gives you the option of using filters like salary, experience level, and part-time/full-time jobs while searching for jobs to make things easier and quicker for you. You can find here more than 300 remote work opportunities from a wide range of industries.

Bayt
Bayt is a highly useful platform that not only helps you find suitable jobs but also gives you insights into effective resume creation. This site is currently offering more than 5,000 jobs in Dubai. You can find here both remote and regular jobs. To find remote work you just have to click on the "work from home" toggle and you are good to go.

LinkedIn
LinkedIn is another popular platform that can help you seek out remote work in Dubai. You can create an account on this site for free and then change the location to Middle East. After that, you just have to search for the remote filter and you will get thousands of job opportunities related to your talents.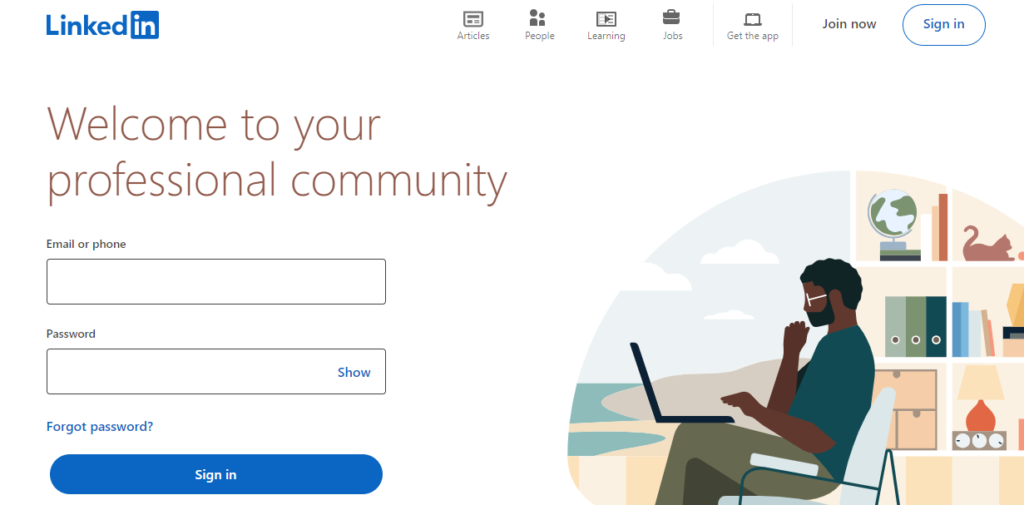 Tanqeeb
Tanqeeb is the top choice of remote IT job seekers for its easy-to-use interface and the sheer amount of job opportunities that it presents you with. This job search engine is trusted both by job seekers as well as recruiters and that is why we believe you too can find it quite useful.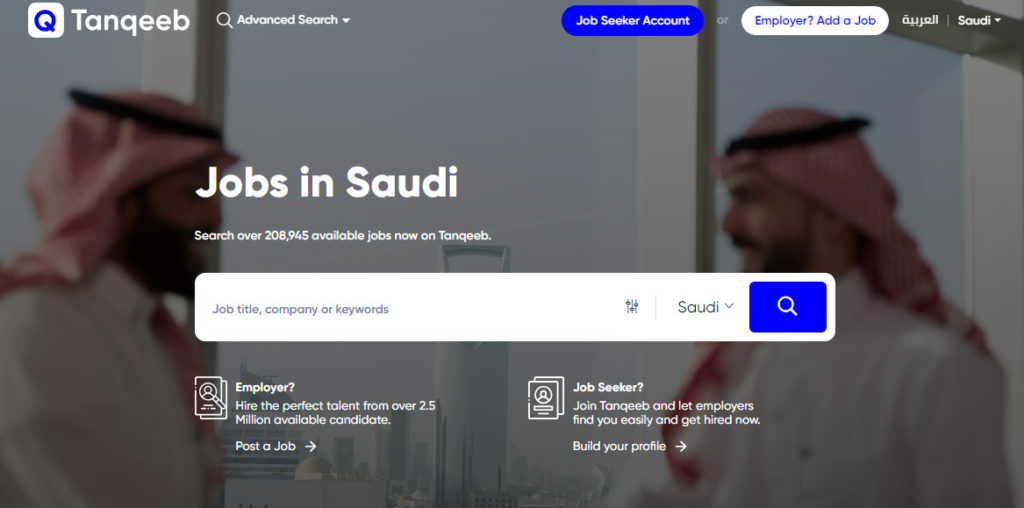 Flexjobs
Flexjobs is a job search platform that only posts remote job opportunities. This means there is no need for you to use remote job filters which saves you time. This site offers more than 800 remote work opportunities in Dubai both for fresh and senior candidates.
No matter whether your expertise is in software development, tech support, graphic designing, etc., you can easily find relevant remote work opportunities from this source.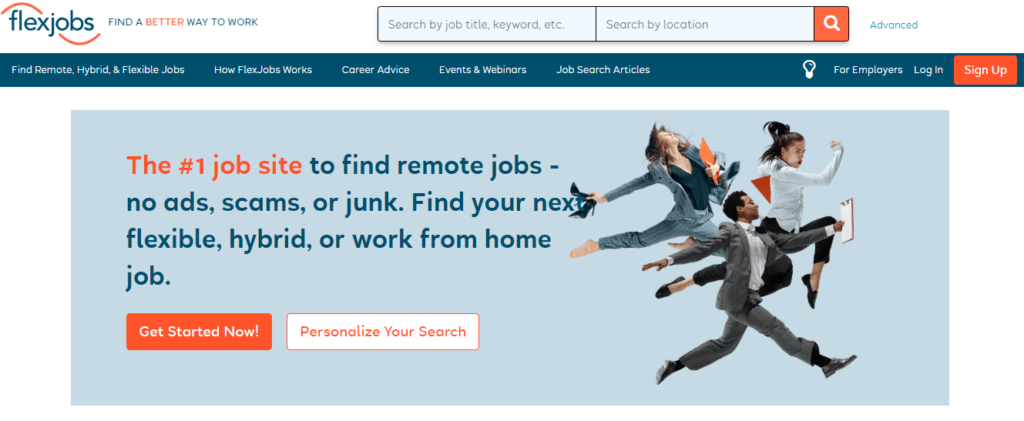 Tips to Find Remote IT Jobs in UAE
Here are some things that you can do when searching for the best remote IT jobs in UAE
Know Your Target Job
Before applying for remote work, you need to consider your skills, expertise, and qualifications. This can help you narrow down your options and only apply for jobs that you can do well. You also need to consider the time you are willing to invest in your target role and the desired salary. This way you will be able to negotiate the terms and conditions for your job much better.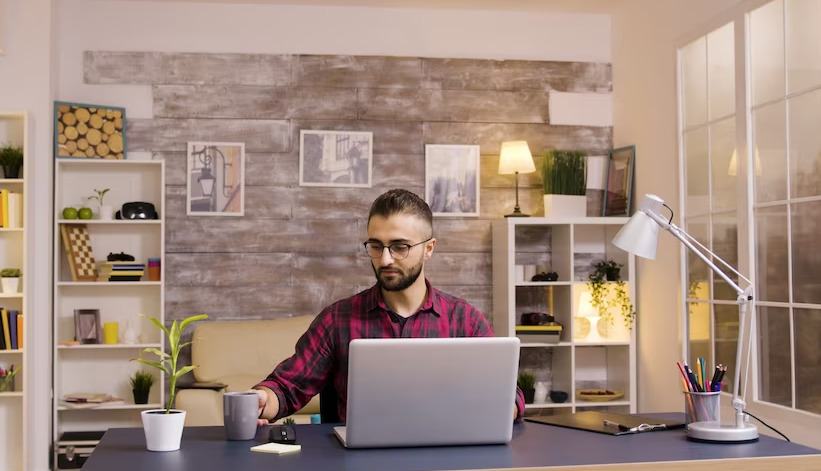 Look for Remote Work Postings Online
In this step, you visit some reputable job search websites and look for jobs that are relevant to your expertise. You can also search for the top companies in Dubai that are searching for IT professionals.
This can help you come across a number of companies that are more likely to hire you. If you visit the right job search websites and use their search filters wisely, you can save so much of your time while looking for remote work in Dubai.
Use the Services Professional Recruiters
You can also hire professional recruitment experts to find remote IT jobs in Dubai. This approach tends to give quicker results however it can be a little costly. Top recruitment agencies have access to countless companies that need IT professionals and they can help you connect with them.
Engage with Companies Online
If you wish to get exposure and attract more employers, you need to engage with IT companies and professionals online. You can interact with them on their recent posts and share your insights.
You can follow their social media platforms to stay up-to-date about their latest job opportunities and that can improve your chances of landing that remote job.
Create a Compelling Resume
After that, you need to work on your resume and craft it carefully. Make sure your resume includes all of your past remote work experience and it clearly highlights your expertise, strengths, and IT roles that you excel at. Make sure to tailor your resume to the specific company and the role you are applying for to get the best results.
Apply for the Job
Once you have your resume, the next thing to do is to send these to relevant employers directly through their websites. You can also ask your existing network if they have some job opportunities in mind that they could refer you to. Make sure to only apply in the relevant companies and for the roles that match your talents.
Tips to Secure Remote IT Jobs in UAE
Here is how you can secure a high-paying remote IT Job in Dubai
Know your strengths and skills and then search for remote-friendly IT industries.
Make sure to update your resume and online profiles on a regular basis.
Show the clients your previous remote experience and highlight your relevant skills.
Network with remote IT professionals and leverage your existing network.
Make sure to be in a quiet area for the remote interview.
Use a strong internet connection for a smooth interview.
Prepare yourself for general remote job questions.
Follow-up after the interview in the form of a thank you email.
You can also reiterate your interest in the job opportunity to make yourself appear more professional.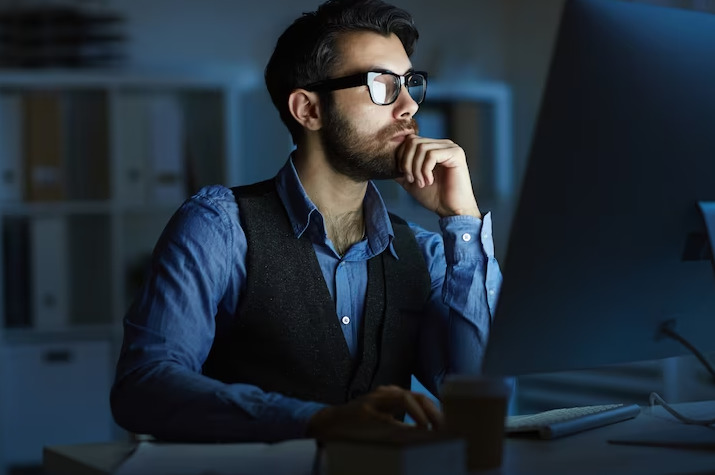 Conclusion
Landing a remote job requires persistence, patience, and a lot of effort on your part. However, if you know the right places to look, use the right methods to hunt for the jobs, and prepare yourself for the interview, you will soon find high-paying remote work in Dubai.
Just make sure to always stay professional when approaching people who you want to work with remotely, highlight your relevant remote work experience, and leave a lasting impression with the help of a strong resume and subsequent interview. This way you will have no trouble finding and securing your dream remote IT job in Dubai.
You can contact us at Marc Ellis to explore myriads of remote IT job opportunities from the leading industries in Dubai and UAE.